Student Testimonial
So lucky to have found her! Jennifer wants you to truly enjoy the game and be the best you can be no matter what your skill level. Jennifer doesn't back away from a challenge. At the age of 65, I asked her to help me be the true left handed golfer I should have been from the beginning years ago. With her skilled instruction, encouragement, positive attitude and easy going personality I am now a better golfer than ever, and playing left handed! - Connie Robichaud (Lake Sebago, Maine)
For more testimonials click here.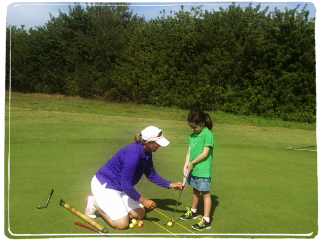 Jennifer's Areas of Focus​
Putting

Short Game

Full Swing

Fitness

Club Fitting

Bunker Play

Fundamentals

Jr. Golf

Women's Golf

Mental Game

Competitive Golf

College Prep
Welcome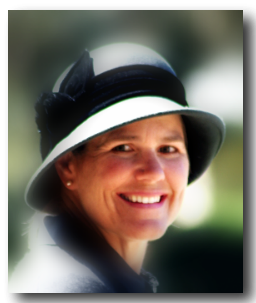 Jennifer is a native of Bloomington, Illinois. She has a degree from Illinois State University in Recreation Administration where she led the NCAA Division I Women's Golf Team on a golf scholarship. She has played competitively on various Florida Women's Mini Tours, the LPGA Futures Tour and the LPGA Tour and USGA Championships. She continues to compete regularly in local and national LPGA and Philadelphia PGA Section events and enjoys teaming up with her students in Pro Am tournaments. Jennifer also has served as a member of the LPGA Global Education team for the past 22 years. She is a "teacher of the teachers" of the LPGA Teaching Professionals, conducting classroom education, creating curriculum and evaluating instructors as they take their practical teaching evaluation for Class A certification from the LPGA. Jennifer has been awarded the prestigious "LPGA Top 50 Teacher" award each year since it's inception. She has also been recognized as a top instructor in "Golf Digest", "Golf Magazine" and "Golf for Women" Magazine. Jennifer resides in St. Petersburg, FL (November – March) and in the summer months (April - September ) she resides in Pennsylvania and gives lessons at Honeybrook Golf Club in Honeybrook, PA.
Teaching Philosophy
Jennifer has vast knowledge and enthusiasm for both learning and teaching the game of golf. She has attended more than 125 educational seminars on teaching and worked with many top instructors to gain an understanding of many different methods. She is a teacher for everyone and adapts a style for each individual to best fit their golfing needs and physical attributes. This includes having experience in working with people with disabilities. Jennifer believes in the art of simple communication and strives to keep the lesson fun and enjoyable. She uses many different teaching aids to illustrate a point and likes to incorporate creative games and challenges into the lesson to keep her student engaged. She utilizes V1 video technology and many other useful training aids to help her students gain a new sense of awareness while making motion adjustments.